Sophie Anne Company's Dorota Red Palm Oil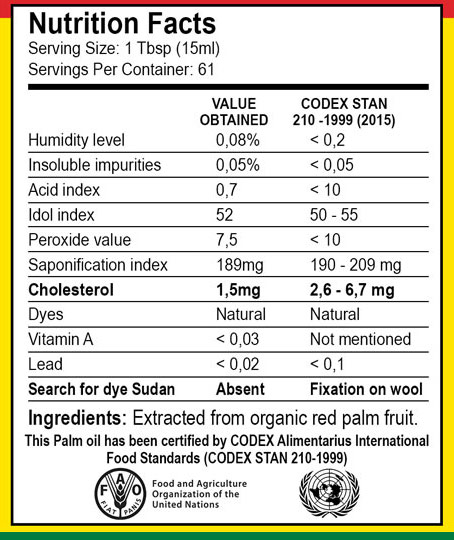 Red Palm Oil is the most commonly used oil in the world. This oil is so versatile that it is not only used as a deep-frying and cooking oil but also in a host of popular products such as sweets, chocolates, biscuits, spices, and more.
Palm oils' nutritional benefits are also one of its many strong points. This is because it is the only vegetable oil with a balanced composition of saturated and unsaturated (mono-saturated and polyunsaturated) fatty acids.
When freshly extracted, red palm oil is the richest known natural source of beta-carotene, the pro-vitamin A pigment and has a high content of vitamin E, both of which have been identified as possible anti-cancer agents.
The red palm oil we supply has been proven to be one of the longest-lasting oils in the market as well.
Palm Oil at a Glance
Nutritious and Versatile
Greatest stability at high frying temperatures
Antioxidants Enhancing the life of the oil
Anti-foam prevents excessive foaming
---
Purified Palmolein (Palm Oil Fraction)
Our product is purified and can be used in the chips & corn snack industry.
GENERAL SPECIFICATION
Free of animal fats
Unadulterated
Free from mineral and added extraneous organic acids
Liquid at room temperature
20 liter HDPE containers
INGREDIENTS
Pure Red Palmolein Oil
SELLING POINTS
For use in frying and cooking
Stable frying medium for the snack foods
Enhances the shelf-life of snack foods
Low in Polysaturates
Contains antioxidant and anti-foaming agents for extended frying life
STORAGE AND SHELF LIFE
Cool conditions away from direct sunlight or heat source
5 years under ideal conditions from the date of production in a sealed container
Sophie Anne Company's Dorota Red Palm Oil is in CODEX STAN International standards.