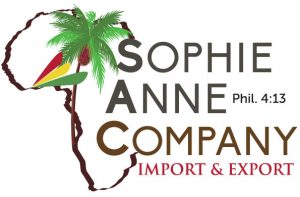 Sophie Anne Company LLC is an individual establishment that works for the expansion and improvement of the production and marketing of agricultural products. It was created in 1996 in N'zérékoré for the marketing of natural palm oil, and other agricultural products such as honey, dry leaves (cassava, potatoes etc…) from Guinea in West Africa.
From Crude Red Palm Oil
Most villagers in many parts of Africa, have spent all there lives producing palm oil and they mostly use it domestically, the palm oils produced in villages we believe are pure, organic and done the right way, no chemicals are added, our palm oil is organic and locally produced with farmers.
Sophie Anne Company Dorota Red Palm Oil is hand-pressed in West Africa from native oil palm fruits. The oil is extracted using traditional techniques by local farmers under fair trade conditions. We source our palm fruits from small family farms that pass Sophie Anne Company's strict internal control conditions (small farm size, organic farming methods, no child labor).
To Refined Pure Red Palm Oil
The purpose of refining is to maintain or improve the organoleptic characteristics (neutral taste and odor, clarity, natural color), nutritional properties and fat stability. To do this, several steps are implemented to eliminate unwanted compounds (gums, waxes, free fatty acids, pigments, metal traces, and volatile odor compounds) and contaminants potentially present in the raw materials, while controlling the formation of new undesirable compounds by hydrolysis, oxidation or isomerization.
And this is what Sophie Anne Company offers; you can purchase pure, undiluted, unadulterated and locally produced red palm oil to prepare your traditional dishes. It is a safe and healthy choice without any additive such as Sudan red dye to make it appear reddish. It has a natural taste as nature intended it to and has no impurities or particles usually found in palm oil. It is hygienically packaged with less human contact. We offer the high-quality product that meets international standard (CODEX standards).
Our Goal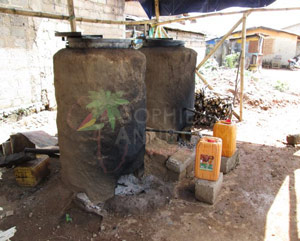 Sophie Anne Company is at the beginning stage of modernizing its red palm oil processing unit, although it meets the CODEX Standards; we would like to have a manufacturing plant, where everything will be done. An area where we will purchase palm nuts form local farmers and all the processing will be done in one place.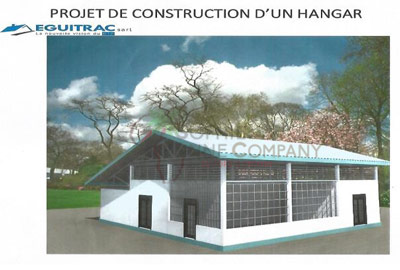 We've already purchase the land of 1 hectares 60a, we have a plan in place and are now in the process of accomplishing this dream. Sophie Anne Company needs financial assistance to purchase the following equipment and facilities:
Landscaping
Closing
Increased number of red oil palm production unit of natural palm
Creating a drilling for pumping groundwater in N'zérékoré
Tank to water 5000l
Store for product storage
Road Construction
Construction of a modern warehouse (see attached plan)
Purchase of a truck and a van for transportation
5KVA generator set.
We really on our consumers to help us achieve this goal by purchasing Dorota Red Palm Oil, as it will benefit us all, not only will you receive the product at a cheaper price, but you can believe that the product will be a great tasting premium red palm oil.